Why Good Internet Is So Important
The existence of the internet has changed the way our lives worked for the better. From the days of using fax machines and letters to deliver messages, the creation of the internet has definitely given us a great advantage in terms of speeding up and simplifying some of these processes. It is undeniable that there are some downsides to the internet. For example, it has caused many people to be too dependant on the internet and their technological devices, not being able to leave the house without their phone or laptop. The constant use of the internet has also been proven to be able to delay social and emotional development of children, and stunt adults emotionally too, causing physical inactivity, social anxiety and incompatibility and poor sleeping patterns.
Now, why is it important that we do have a good internet connection, whether it be at home or in the office? Firstly, especially during the outbreak of the Coronavirus in 2020, alot of people were forced to stay locked indoors. That meant that for most of the population, working in their offices were no longer a valid option. What would you do if you had no properly internet at home and you were suddenly instructed by your manager to work from home the next day? Of course, any normal person would panic. That's where you can thank Jom Apply. You can easily get the TM Unifi coverage via Jom Apply by just the click of a few buttons. 
Another reason why we think having a stable internet connection is also related to the first reason. Not only do people need the internet to work, but students nowadays require the internet to do everything. From studying to completing their assignments and even communicating with their educators, everything is done over the internet. While working has been shifted to online mode, studying and learning processes have also slowly taken it's placing in the online world too. Learning online has become the new norm for students, waking up to face their laptops for a few hours a day and then completing their assignments, taking their attendance online, submitting their assignments online too. Therefore, it is really important that you have a stable internet connection at home, so that your kids do not have any internet disruptions while online class is going on.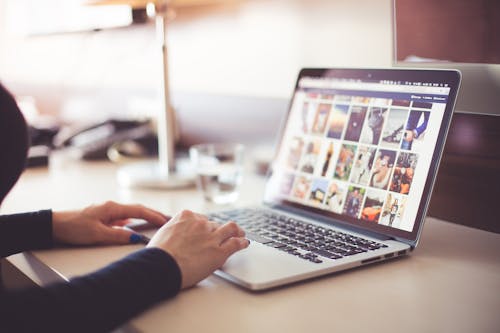 Next, with the advancements of technology in our day, almost everything can be connected to the internet to make life easier for us. For example, we know that our televisions can be connected to the internet so that we can browse, watch shows and download movies on our television easily. We can now also connect our gaming consoles to the internet. Apart from that, there are refrigerators that are connected to the internet too, that can provide users with recipes and can be voice activated to read those recipes out to you. That may seem like it's far into the future but trust us, it's not.
The internet used to be something that was only for those who were technologically literate, back when it first came out– it was a lot less accessible than it is now. Now, it is so accessible, so long as you have a basic smartphone, you can be connected to the internet within seconds. The internet gives people opportunities to learn and take control of their lives, and it plays an importance on how a person lives their life. It is important that people do not let the internet cause too much ruckus in their lives. It may seem unlikely, but there are such things as internet addictions. 
For you to get access to a good internet connection for your home, business or office, you should look into a reliable cable provider like Unifi. You will be able to get a cable modem or a wireless broadband, as well as a local landline phone. It depends on the internet coverage that you have in your neighborhood. It is simple enough to check whether your neighborhood is covered by Unifi, all you need to do is contact Unifi's customer service and provide them with your home address to find out. We hope that with this article, you are able to understand why it's important that you have a good internet connection for you and your family or your colleagues.